About Us… 
MDConex is a concierge-level resource for physicians who are willing to take the risk of considering new career options. Whether that means a different setting, location, or organization – we exist to facilitate your transition.
Our Services: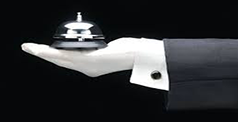 Physician Placement
– We place hundreds of physicians annually in unique settings with top employers or as independent contractors taking control of their own destiny.
See current opportunities here.
Physician Marketing
– If we do not have an opportunity that meets your parameters, one of our Executive Search Consultants will take you to market with the guarantee
of 3 interviews within 30 days. This service includes resume review/development, personal branding, interview preparation, salary negotiation, and
complete on-boarding oversight.
Concierge-Level Services….

Credentialing –
our team of Onboarding Specialists will assist you in meeting all the privileging requirements of the organization of your choice
Credentials Maintenance –
our automated system allows us to keep you apprised of all license and certification renewal deadlines
Financial Planning –
It is our experience that physicians who work as independent contractors can better optimize their financial rewards. We provide a menu of
financial services to make this possible
Personal Branding –
We provide resume development, branding, and online reputation services for physicians interested in enhancing their marketability
Our Pledge of Confidentiality –
Your personal information will never be shared without your express consent. All personal information is stored on an SSL secure server (Bank level
security).